Hello all!
Well, it's time for some inspiration! Day 10 is technically a long hair post, but since I've posted about my long hair already, I'm going to instead post some photos of what I
wish
my hair looked liked:
My number one inspiration right now is not just because she has absolutely lovely hair, but because she is one of the best, most laid back, down to earth, and not egotistical youtube gurus I've seen.
TorrinPaige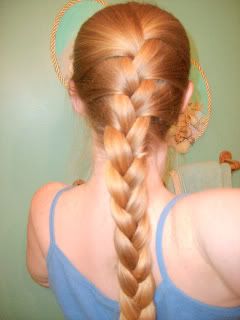 TorrinPaige is absolutely wonderful, and she is sweet and very kind, and at some point in time I hope to be able to feature her on my blog, but we'll see how that goes.
Loepsie
Loepsie is lots of fun to watch; she's also very laid back and has a lot of great advice for people who have dealt with hair loss sustained quite a bit because of a reaction to SLS. Her hairstyles are lovely; right now she is sporting hip/tailbone length hair.
Arrow Odenn
This lovely lady is very sweet and awesome and she has lovely I think hip length hair; she hasn't been posting very often with hair related information. Another great and down to earth poster.
Lilisimply
If ever there was someone whose hair I truly, truly envied, it's this gal's hair right here. Very beautiful, layered, classic length hair. She dyes, and rarely conditions, as far I know she never deep conditions and she exposes heat to it, and yet she has the most beautiful head of hair I've ever seen. Grrr. All the joking aside though, she is a very awesome youtube guru, and if you are at all interested in beauty or hair tutorials that are very simple and easy then she is the gal to look out for.
Beautyklove
Last, but certainly not least, we have Beautyklove; another very awesome guru with the coolest methods for curling your hair without heat. She uses straws, cans, rubberbands, you name it. It's just cool to see someone willing to try out new methods for the sake of others' benefit.
So there you go, these are my youtuber inspiration people; you should definitely check them out and subscribe to them if you like hair stuff. Tomorrow is day 11: Dream hair. We kind of did that already, so we will not have a photo a day tomorrow, but my regular Bible Study notes will be available in the evening.